Join us for our Family Pod meeting!  Tuesday, Nov. 7 from 6-7 PM
Hi Fellow Atlas Summit Parents!
We had our very first "Family Pod Meeting" (aka PTA meeting) last week! It was a pleasure to meet other parents and spend time with our dynamic principal Katie Bubalo who directed the meeting.
Highlights of our first meeting included:
Discussion on how to make the drop-off and pick-up process more efficient. More details to follow.
Parent volunteer opportunities within the school that are needed including Front Desk Support from 9 AM to 1 PM each day, playground supervision during lunch, handyman work, etc.
A call out for more school supplies including the following:

pencils, pens, lined notebook paper, two-inch three-ring binders, dividers, Kleenex, staplers, white board erasers, reams of copy paper, sticky giant chart paper, playground basketballs, decks of cards, board games, books that are in good condition
If you are interested in receiving "FAMILY POD" communications sent by other parents that pertain specifically to Summit Atlas information, needs, etc, please email Katie Bubalo at kbubalo@summitps.org  to be added to the list! We look forward to building our community with you, and we hope to see you Tuesday night!
Best,
Sandra Hines
Class of 2021 parent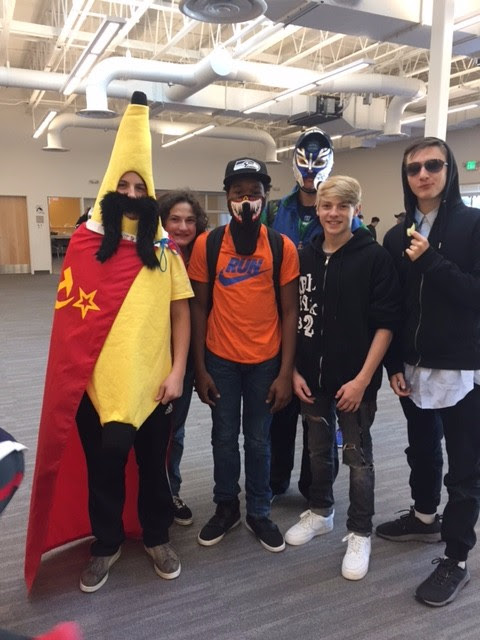 REMINDER:
No school Friday, Nov. 10 in honor of Veteran's Day the following day. Please keep your students home and ask them to see their progress on their Student Learning Platform or check in with them about what book they are reading!
New Student Recruitment Has Officially Begun!
Please spread the word to any interested friends and families. They can sign up on our Interest List here. Additionally, they can find more information about Atlas on our school website: http://atlas.summitps.org/
Or they can join us for an Open House event on the following evenings from 5-6:30 PM:
Tuesday, November 28
Thursday, January 11
Our first Open House was a huge success last week to our amazing Atlas Student Ambassadors. They did an excellent job of making our home warm and welcoming!
9th Grade Announcements:
This week we are rolling out a new organizational system to help our students become better prepared for college and beyond! All students will have the option of being provided with a 3-ring binder by the school or providing their own. This will be used to organize class notes by subject, so students can access them easily for projects and assessments. Students are expected to come to class prepared with their organizational system, including pencils and their charged laptop, each day. Currently, many ninth grade students are showing up to class without writing utensils, paper, or their computers charged. We need your support to ensure students are ready for class each day. Please take time to check in with your student about their materials and ensure computers are charged the night before.
6th Grade Announcements:
Academically, the teaching team is working on one big push right now: organized, effective note-taking. Here are some of the ways you can support your child with this:
Check their notebooks, folders, and binders to see what they're up to. Are their notes clearly labeled? Are they easy to follow and understand? Does it look like they just copied text?

Compliment them on their notes. Teachers have provided easy-to-use templates that are hole-punched and ready to go. If you see these, that's awesome! Praise your student for using them.
Behaviorally, we are working on two things:
Keeping our hands to ourselves; this includes when we are playing and transitioning.

Using kind words only, not teasing one another.
Please take time to talk with your student about these two things at home a few times a week. Here are some key points you can cover:
Teasing or "roasting" one another usually ends with one person feeling very upset, even if they aren't showing it.

If you would not say it in front of your parent, you probably shouldn't say it to your friend.

Sometimes we might play-fight or put our hands on one another outside of school, but inside of school, we don't do that because it can lead to disorganized transitions or someone getting really upset.

If someone is speaking unkindly, find an adult to talk with.

If someone is trying to put their hands on you, walk away and find an adult.